Protect Your Ears From Permanent Damage!

Enjoy your favorite DJ sets WITHOUT risking permanent damage to your ears:
✔️ Discreet cute design - almost invisible to others
✔️ Comfortable for long hours
✔️ Reduce noise levels while enjoying high-fidelity sound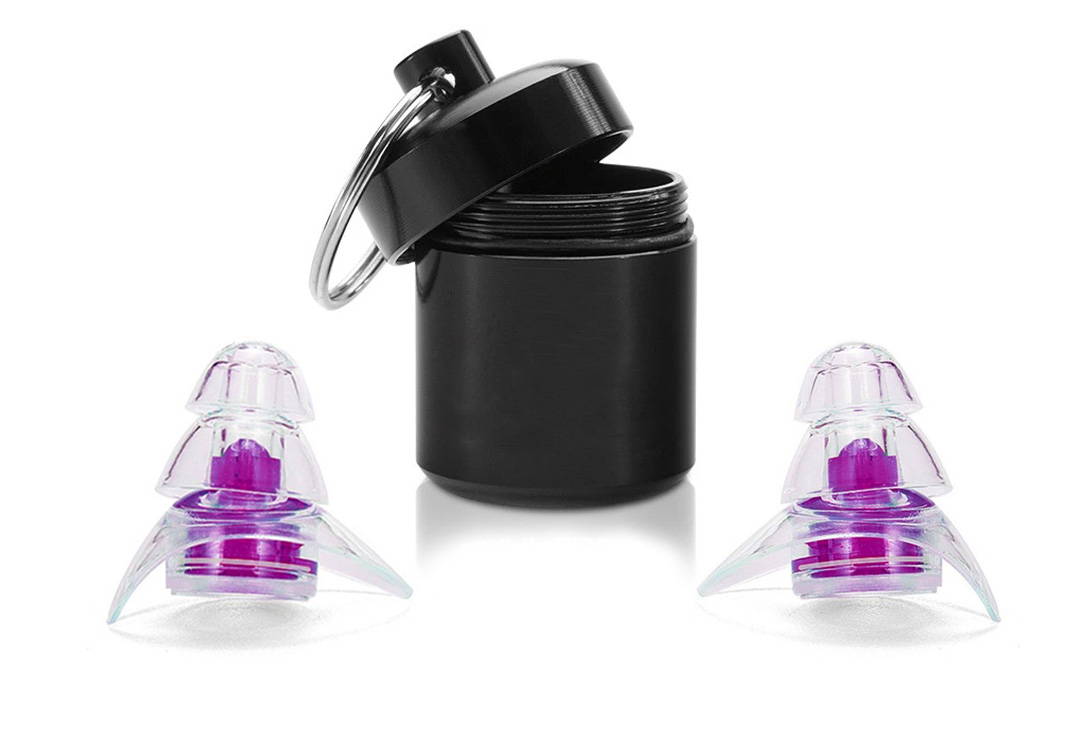 LIMITED TIME SALE
50% OFF + FREE Aluminum Carrying Case!
---
Everyone who attends music festivals is exposed to hours of loud music, which is proven to cause ear ringing and permanent damage over time.
---
Our RaverMD earplugs provide about a 21dB drop in decibels so you keep enjoying your favorite music while minimizing the risk of hearing loss!
---
Our RaverMD earplugs comfortably fit most ear sizes, ensuring harmful noise is blocked. The low profile design and transparent colors allow for discrete use.
"Hearing is only safe in 100 decibels of sound for 15 minutes before there's concern about permanent hearing loss. When you start getting to 100, 105, 110, which is not unusual for concerts, there is a significant concern "
- Dr. Craig Kasper, audiologist and chief audiology officer for New York Hearing Doctors.
Decibel Level and Danger for Hearing Loss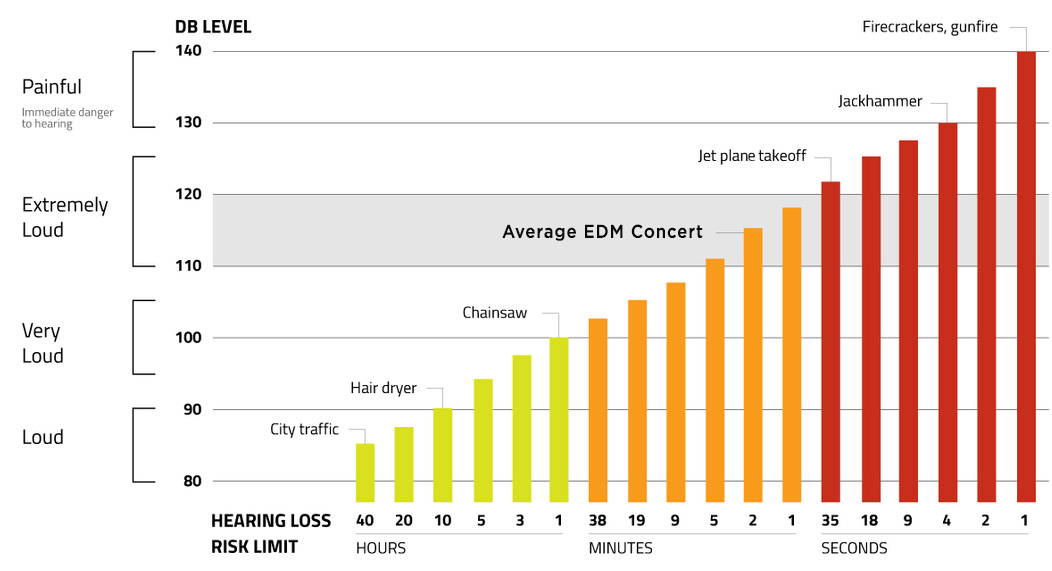 + FREE Aluminum case for easy transport
"They are amazing!!!! I've been to multiple shows now with them cant even tell theyre in and no ringing or clogged feeling in my ears after! Im recommending them to everyone I know!"
Pamela A.
"They are very comfortable you forget they are even in your ears. Also the sound quality of the music is great with them in, they don't block out the music"
Grace C.
"just wrapped up a 2 day festival. I really like these plugs and wish I'd bought them sooner!"
Betty R.